Dewan Architects and Engineering opened its ninth office in Cairo, Egypt, towards the end of 2021. Established in Abu Dhabi in 1984, the multidisciplinary firm has branches across the MENA region.

Dewan Architects' latest branch is located on the east side of the Egyptian capital. The office will take on projects with a multidisciplinary approach, focusing on architecture design, engineering design, post-contract supervision, project management and master-planning.

We spoke to Ammar Al Assam, CEO of Dewan Architects, to know more about the expansion and how it fits in with the overall growth of the firm.
What prompted the expansion to Cairo and why was the specific location chosen?
AA: Dewan has been working in Egypt for many years now delivering projects for renowned developers like Emaar Misr and SODIC. The initiative to set up Dewan Misr was motivated by the inherent need to develop a locally-based design delivery team in Cairo to service our growing client base in Egypt. It was also established to develop a large design hub centre of excellence for Dewan's global work based in Cairo where technical resources are available due to the population size and the high level of education in the country.
Why was the expansion put in place for 2021?
AA: Timing was based on many factors including the market growth in Egypt supported by sound government economic fiscal policies that are supporting the growing real estate market. Dewan's market share is growing and market analysis of the main developers in Cairo clearly suggested that there is a need for an experienced international design firm like Dewan to set up a base in Cairo, to service this growing demand.
Are any of the key architects from the country or company being recruited to the specific office?
AA: The Cairo office is on a hiring spree and is looking for the most talented architects and engineers sourced from the local markets and who ideally have local experience and international experience having worked with international design firms or grade-A developers. Currently, our office is growing organically and in addition to hiring locally, is supported by senior-tenured Dewan colleagues from our UAE office who have relocated to Cairo to support the development, training, and growth of this Dewan Misr branch.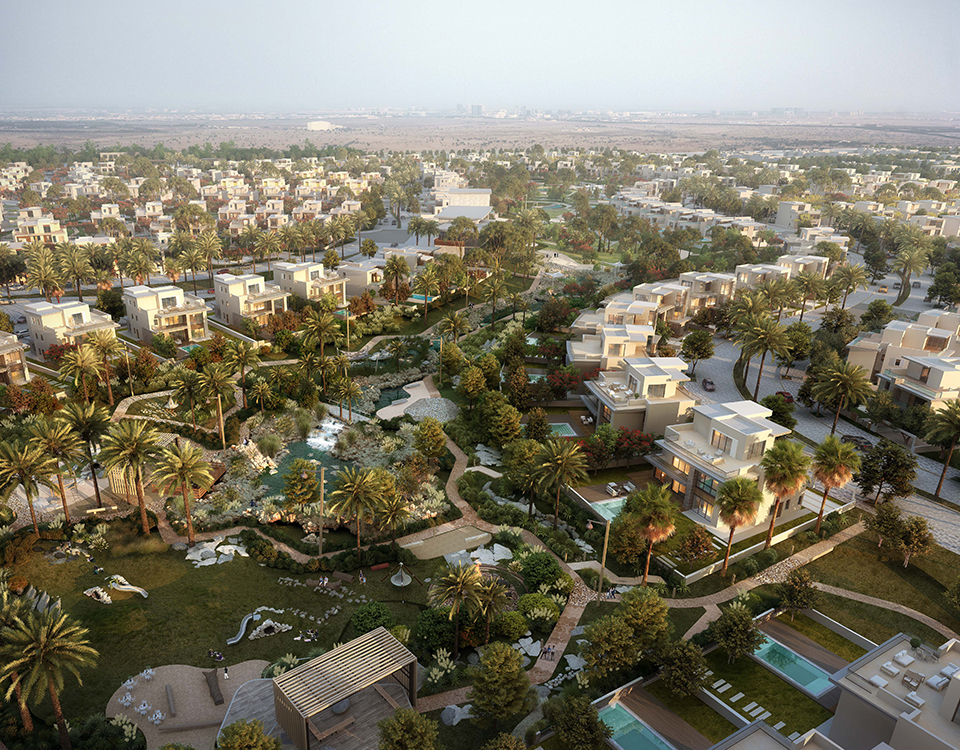 The Estates – Sodic/ Image from Dewan Architects
Will the new office amplify services for your existing client base? If so, how?
AA: Being close to our Egyptian clients is always a bonus and will help bridge and support the communication and design process. We are already seeing this and clients are happy to have the design workshops and meetings in the country and this is clearly leading to more leads and opportunities for the firm as our name grows and solidifies in the Egyptian market.
Are there any physical or corporate constraints to expanding amidst a pandemic?
AA: The obvious logistics of moving people around can be a hurdle in this pandemic and the ensuing restrictions. However, being a flexible and limber firm helps and we at Dewan pride ourselves on being responsive and quick to market and this has clearly helped the process. Digital transformation across the firm and the support of local governments have also helped ease the process and we set up the Cairo office with active design resources in a matter of four weeks.
Any new projects that the office is working on at the moment or in the upcoming year that you can share with us?
AA: SODIC's The Estates and new developments for Dorra Developments in addition to a few hospitality projects that we will announce very soon.