Architects in the Middle East should start considering work in conflict areas of the region, like Iraq, said Mohamed Al Assam, founder and chairman of influential architecture firm Dewan Architects + Engineers. "There is a lot of potential," he said. "Right now, because of the political and security situation, most projects are frozen. However, when the crisis is over, there will be plenty of work, and Iraq will need hundreds of thousands of architecture, engineering and masterplanning firms to work there."
He added that while Iraq is still transitioning from a dictatorship to a democracy, the country will need time to cultivate a professional environment that nurtures business and development; however, "we shouldn't wait for this to happen," he added, noting that the market is now open to anyone.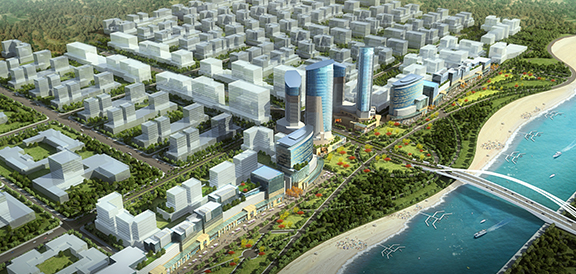 Dewan's masterplan for Madinat Nakheel
"Architects should not be afraid – they see the situation on the television and they are afraid to go to Iraq, but I ask them to be courageous," he said. With Dewan, Al Assam has worked – and continues to work – on a number of projects across Iraq, including urban masterplans for Najaf, Karbala and Basra; cultural buildings, such as the Basra Cultural Centre; and education projects including Samara University. According to him, the country is in need of countless masterplan projects to lay a foundation for future progression.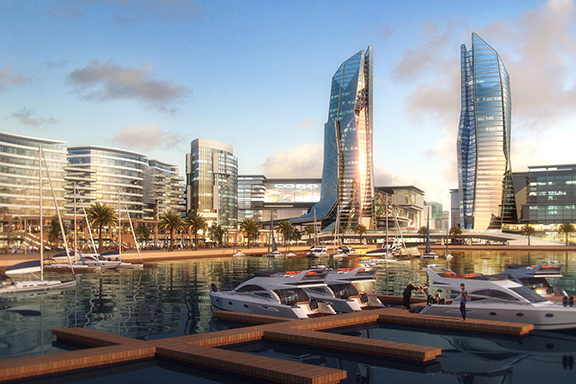 Dewan's masterplan for Madinat Nakheel
Having launched Dewan more than 40 years ago, and officially establishing itself as Dewan Architects + Engineers in 1984, Al Assam expanded the company to Iraq in 2003 following the US invasion, when the "country opened up". Since then, he has mostly worked with government entities, including the Ministry of Housing and Ministry of Municipalities – Iraq's private sector is still "old-fashioned" and therefore more challenging to work with, he added.

Dewan has also recently launched a prize with international architecture awards programme Tamayouz Excellence Award, which is seeking design proposals for school concepts in southern Iraq's marshlands for its inaugural year.

"We became involved with Tamayouz and I was chosen by them to sit on the jury of the Rifat Chadirji Prize. Then the idea of a Dewan prize itself came about," said Al Assam. "This year will be the first year for the Dewan Prize, and because of our responsibility and feeling toward Iraq, the subject is to design a primary school in the marshes.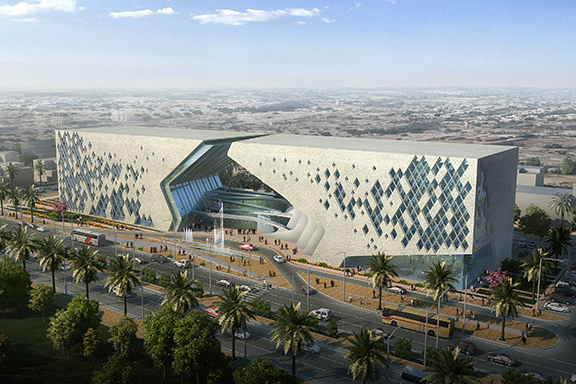 Basra Cultural Centre by Dewan
"Everything in Iraq was frozen for almost 40 years, and the marshes suffered more than that, so today, there is a great need for schools there, and even in other parts of Iraq. I think right now, we need about 6,000 new schools across the country. And we chose this subject to get the people and architects' attention for the need of more schools."

In taking on work in conflict areas, particularly in Iraq, Al Assam said it's particularly important for architects to address the environment as well as the traditional culture of the residents from area to area.

In addition to Dewan's projects and prize, Al Assam is also keen to promote architectural and planning solutions for the old centre of Baghdad, which he said has long been neglected by the different governments and developers.
Samara University by Dewan
"Baghdad is more than 1,200 years old," he said. "And the centre is not younger than 700 or 800 years old. It was neglected for a very long time, and now, it's suffering greatly. So my colleagues and I are holding conferences, meetings, workshops and so on, to try to find solutions to improve the situation in the old centre of Baghdad, and to get the attention of the government offices."

"In a normal situation, architects can influence governments and their decisions," he added. "In Iraq, we still need time to get [there]."