UAE-based architecture firm Dewan Architects & Engineers, established in Abu Dhabi in 1984, is on the verge of massive expansion into Southeast Asia and Africa. While Dewan has long worked in the Middle East, with projects in Saudi Arabia, the UAE, Iraq, as well as across Africa, the Caucasus and Asia, its plans for the next few years moves beyond reactionary projects and sets into motion a determined strategy to enter new markets. The firm's chief executive office, Ammar Al Assam, speaks to MEA about Dewan's next phase of growth.
Tell us a bit of background on the decision to expand.
Dewan today, after 35 years of development, growth and success in the UAE, has reached a point where it is a well structured firm, with well thought out corporate governance that has been developed quite extensively in the last 10 years. It has a team of veteran employees and management, a diverse portfolio of projects, and a clear succession plan as it enters its next phase of development as an architectural and engineering consultancy firm.

The UAE still accounts for 75 percent of our revenue streams, and the firm has already established a strong base in Saudi Arabia and Iraq – markets in which the firm has grown well in the last 10 years or so. Additionally, the firm has projects in Egypt, Djibouti, Kenya, Ethiopia, Ivory Coast, Senegal and the Congo, and while these are important projects in education, transportation and hospitality, these have tended to be relatively reactive and a timid entry into the African market.

Dewan is now intent on developing a more structured and serious foray into the African, as well as Southeast Asian, market through the establishment of its own offices and the acquisition of successful existing firms in those places.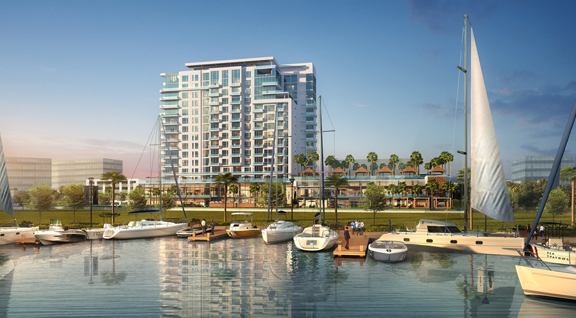 Kempinski Hotel in the Congo
How did Dewan's work in Africa begin?
Our first project in Africa was the Kempinski Hotel in Djibouti for the Dubai government. It was around 2007 and it was a gift from Dubai to Djibouti to host the African Summit. It was a very fast tracked, challenging project – it was designed and built in 11 months. The following year, we started looking at Egypt. This was for many reasons – firstly, it's an Arabic-speaking country, and secondly, there were some UAE developers working there, like Emaar and Eagle Hills.

And in the last few years, we've gotten some large hospitality projects, including a Kempinski Hotel in the Congo and Ivory Coast, a train station in Senegal, and other developments in Ethiopia. So now we're creating a detailed approach to developing the markets in Africa.
Why has Dewan decided to expand now?
The time is right. We've always had the intent to go out and get work elsewhere, but we're now focusing more on developing markets because we're at the time in our structure where we're comfortable to expand. We have better corporate governance. We also have a strong management team that consists of people who've been with us for many years and can represent the company.

Another reason is that we feel that we've built enough experience in the UAE. We've been lucky to have exposure to some of the largest projects over the last 30 years, and to have collaborated with some of the world's biggest architects like BIG, MVRDV, Adrian Smith + Gordon Gill, RTKL, 5+ Design and so on. And the third reason is that, while we obviously want to manage our risk as a company, we've devised a two-part approach: the initial phase will focus on expanding into Southeast Asia, and the second phase will focus on Africa. They won't run in parallel, but there'll be some overlap.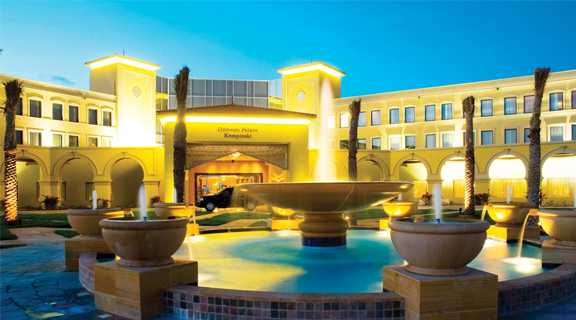 Kempinski Hotel in Djibouti
Which countries in Southeast Asia is Dewan focusing on for expansion?
It's a growing market, but we're looking at the Philippines, Vietnam, Cambodia, Myanmar and even Sri Lanka. There's a lot of investment from China, and we also have an existing base in the Philippines, which we've had for 10 years, but it's been a back office. We're now growing it to be a more complete office that can offer design, business development, management, project management – the full breadth of services.

We've also appointed a specialist research firm and an M&A advisory firm, both specialised in the Asian market bank, to activate this growth plan in the region and leverage the Manila office to further develop its market share in the region.
While you expand Dewan's reach, you've also expanded its offerings. You've acquired an interior design firm Intercon.
Correct – Dewan has entered a strategic merger with the very successful and award-winning Barcelona-based architecture and interior design firm Intercon over the last 12 months. This has given the firm the resource base it needs to support its UAE design nucleus, while also giving strategic access for the firm to markets including Spain, France and other European countries that Intercon has been successfully operating over the last 20 years.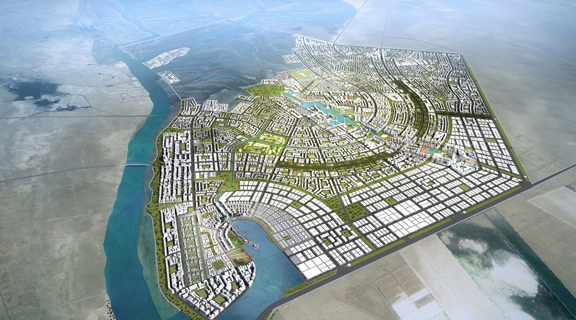 The masterplan design for Madinat Al Nakheel in Baghdad
What's the timeline for both phases?
We plan to have our first acquisition by the first half of 2019. We've been talking about it for a year and doing our due diligence, and now we're full-fledged and have put a target on when we want to do that.