We are pleased to announce getting shortlisted for the MEA Awards 2018, which will take place on Wednesday, November 21 in Dubai. This year, we have been shortlisted for our Fountain Views project under the Hospitality & Leisure category. Information on the project can be found below.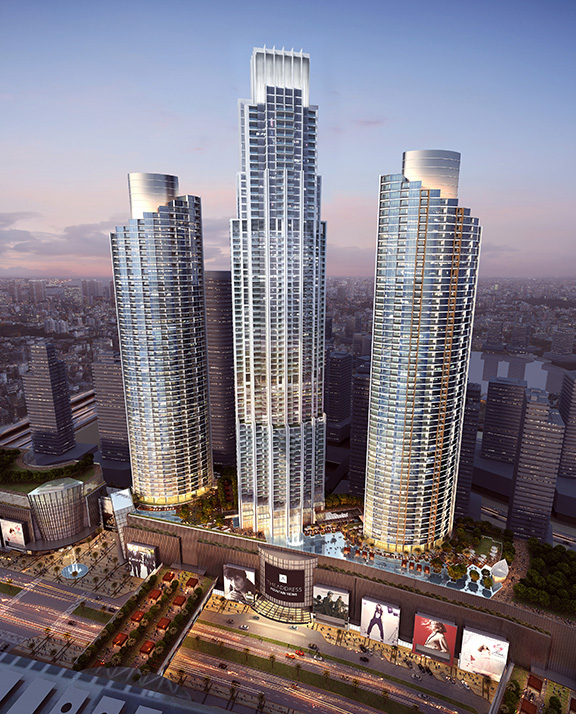 Fountain Views by Dewan Architects + Engineers
A mixed-use project including two residential towers and a 5 star hotel, Fountain Vies is located on Emaar Boulevard in Downtown Dubai and features unobstructed views of the Burj Khalifa. It features a scalloped west façade with a subtle, alternating pattern iin terms of its double-glazed floor-to-ceiling windows and adjacent balconies. This both maximizes views and creates a dynamic woven texture, like a fabric of glass. On the east façade, openings in the stone and pre-cast concrete exterior wall are located and sized to maximize solar shading. Amenities include a fully equipped health club and an extensive rooftop recreation deck complete with landscape amenities and water features. Sustainable design and construction was an important consideration of the project. From the outset, the building optimizes energy efficiency with approximately 25% savings, which limits water consumption, enhances indoor environmental quality, and makes maximum use of recycled, recyclable and non-toxic materials.