Featuring minarets that rise 130m above it's central dome, the Nur-Sultan Grand Mosque in Kazakhstan honours over 13 ethnic groups that live in the country.

A candidate for the Guinness World Records for the largest mosque in Central Asia, the Nur-Sultan Grand Mosque in Kazakhstan's capital, Astana, recently opened to the public.

Designed by Dewan Architects + Engineers, a Dubai-based studio with pioneering projects around the Middle East, the mosque's inimitable structure – which was built under the initiative and supervision of the country's previous president, Nursultan Nazarbayev – demonstrates the unity and alliance of over 13 ethnic groups living in Kazakhstan. Set to become one of the newest symbols and main international attractions of the capital city, the mosque's architecture is an impressive feat in its own right. Here are five facts to know about the new Nur-Sultan Grand Mosque: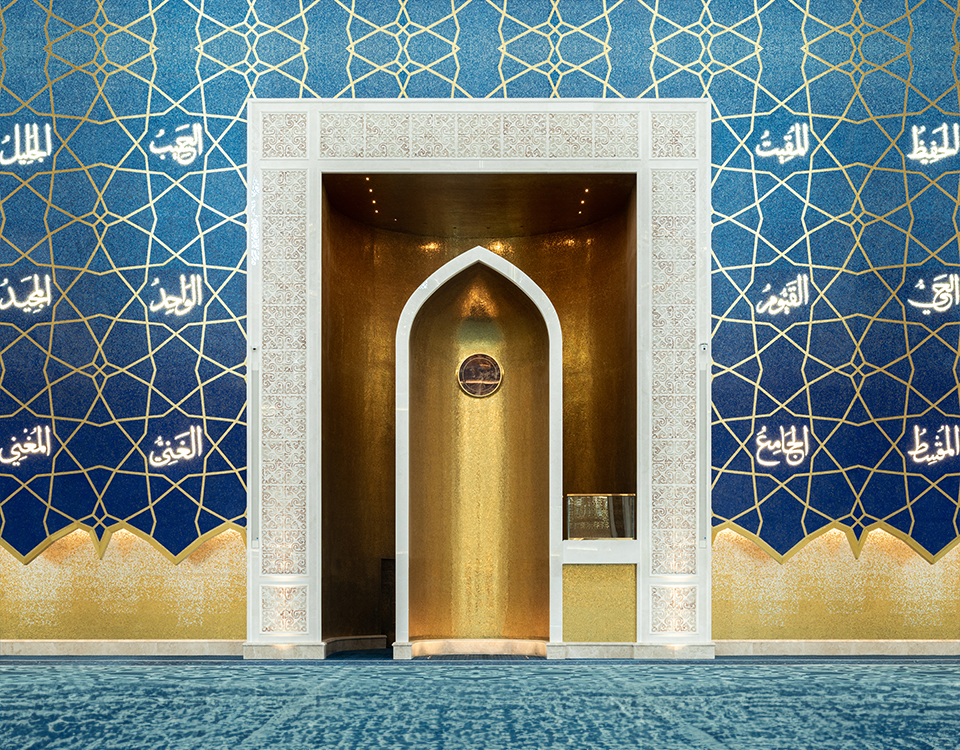 Nur-Sultan Grand Mosque reflects the diversity of Kazakh culture and Islamic traditions with elements such as an impressive qibla wall (facing the Kaaba in Makkah) that is lavishly decorated with the 99 names of Allah, as well as its complex geometric forms that are prevalent in Islamic architecture.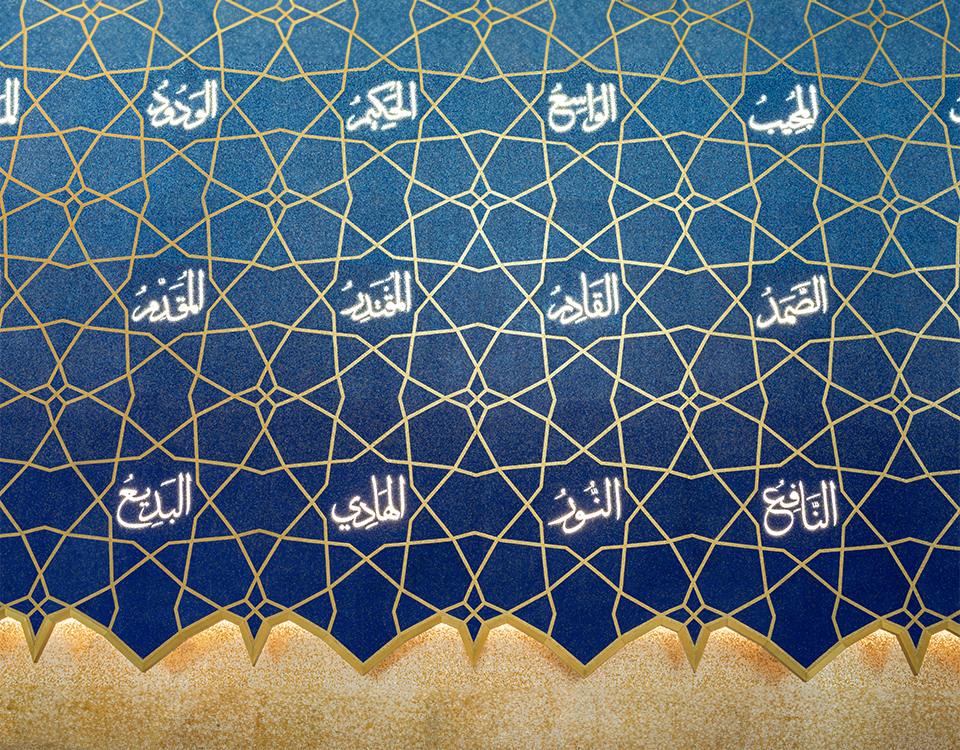 The mosque already holds several world records, including accolades for a 70m wool carpet featuring floral and geometric patterns.
The building, which can host up to 30,000 visitors and spans an expansive 57,000 sq/m, features a central dome (considered the largest of its kind worldwide) with a diameter of 62m and a height of over 83m. Surrounding the dome is a 197.8m hand-designed calligraphic scroll, forming the world's longest calligraphic manuscript while 72 smaller blue and white domes dot the remaining complex, complete with golden spires and Arabic calligraphy.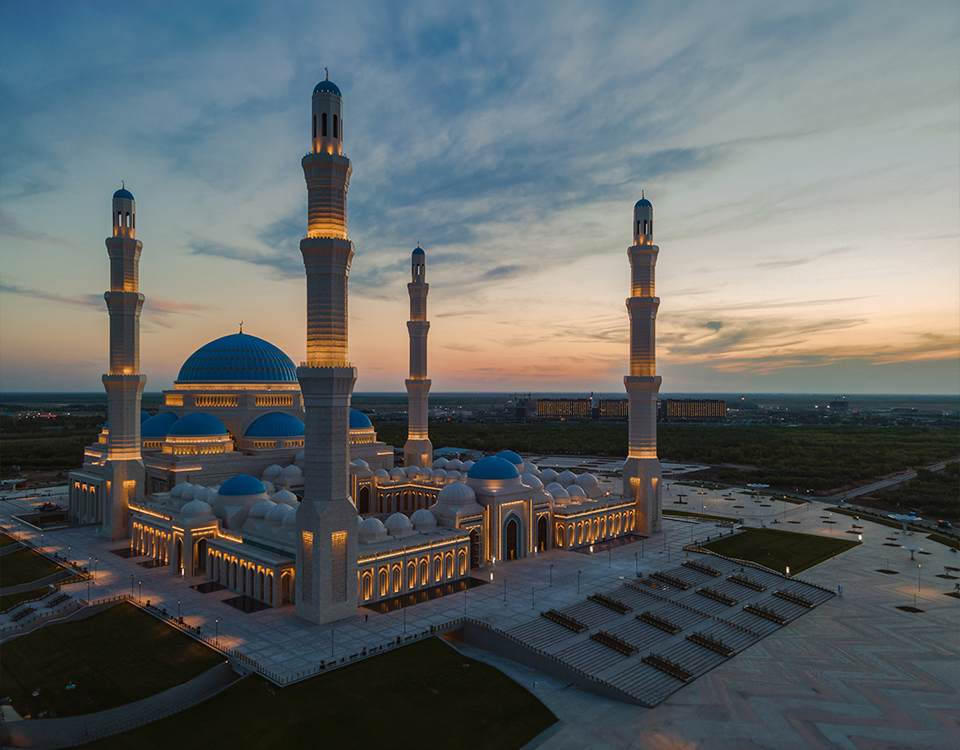 To preserve the structure of the dome, Dewan used steel framing to keep its support structure as light as possible, while underneath the dome the base has been designed in a complex octagonal form. This ensures that the worshippers can make the best use of the prayer hall.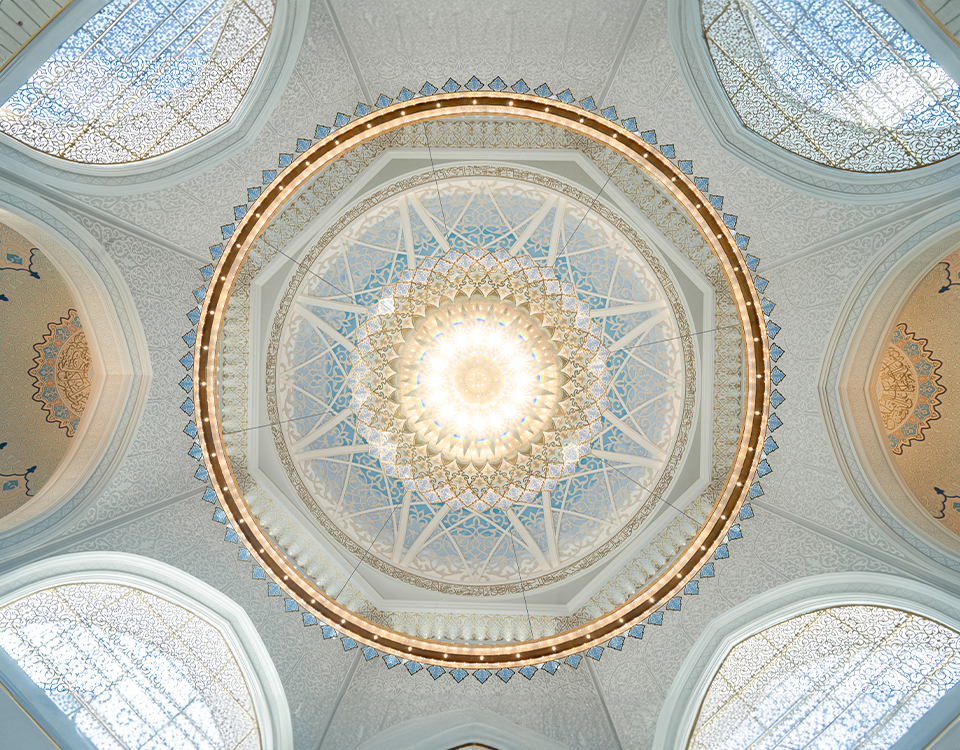 Given the size and scale of the mosque, one of the key considerations was to ensure efficient circulation that could seamlessly guide worshippers in accordance with Islamic norms. To tackle this challenge, Dewan architects ran multiple computer simulations modelling the movement of visitors to determine the required volumes of spaces, the optimum area allocation, and the flow of functions.