Envisioned by Dewan Architects + Engineers, the mosque is a towering symbol of Kazakh culture and Muslim traditions

Situated on the historic Silk Route, Nur-Sultan, the capital of Kazakhstan has been a melting pot of influences for centuries. Through trade and travel, the city (and thus, the country) has been enriched both stylistically and culturally, and today, more than 130 ethnic groups call Kazakhstan home. The new Nur-Sultan Grand Mosque is a celebration of that unity in diversity that permeates the country and its social fabric. Designed by Dewan Architects + Engineers, is it the largest mosque in Central Asia.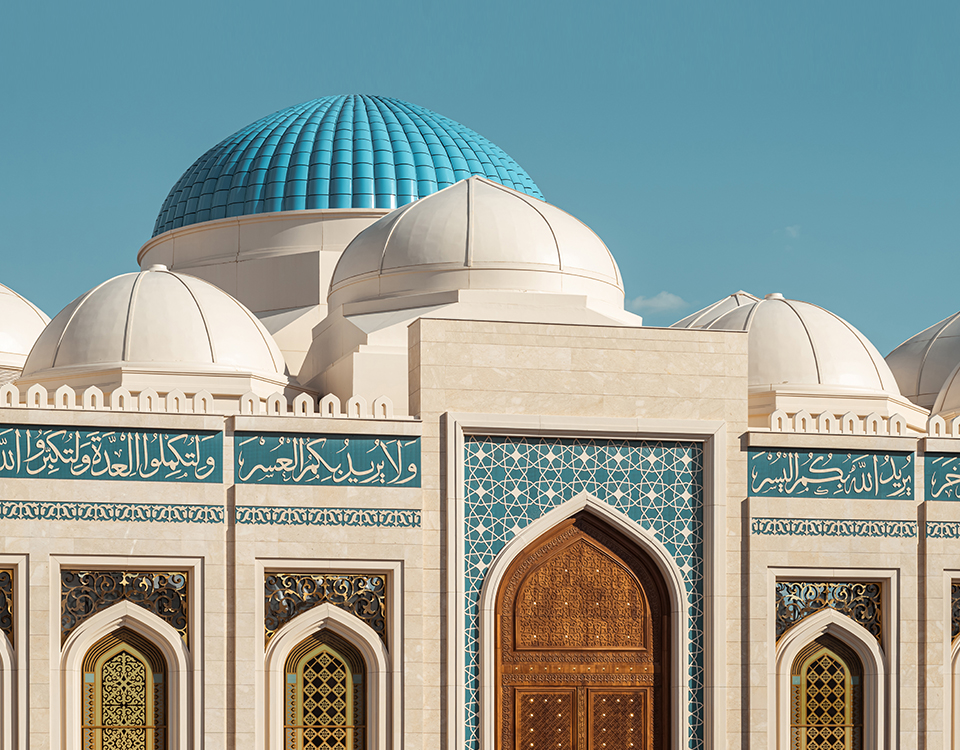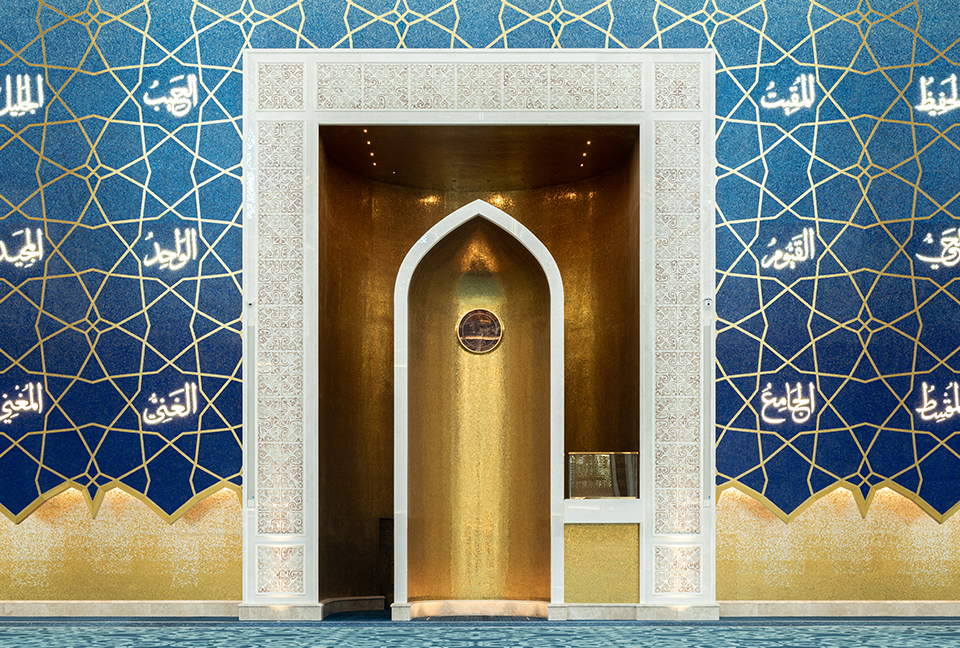 On a 25 acres site, the mosque covers a staggering 57,000 sq/m footprint, with four towering minarets rising 130 metres above the central dome: it's a feat of design and engineering that makes its presence felt city-wide. The minarets frame the formal courtyard which is divided into five sections illustrating the day's prayers.
In Dubai A Contemporary Vision of A Mosque Emerges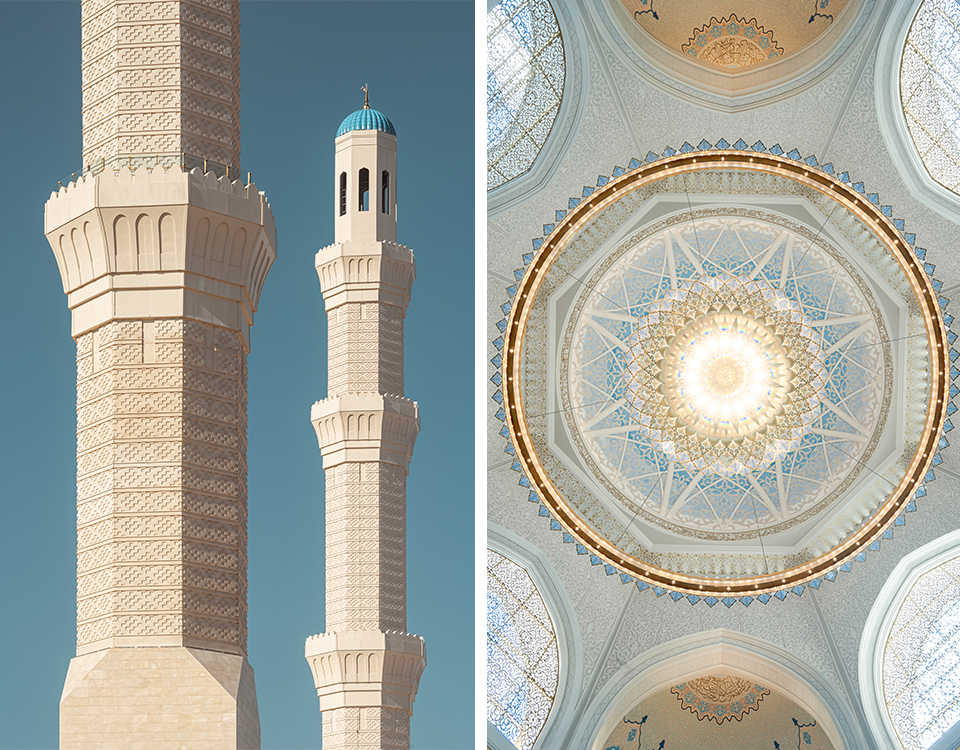 The central dome, one of the largest of its kind globally, spans a diameter of 62 metres and a height of more than 83 metres. It is adorned with a 197.8-metres-long, hand-crafted calligraphic scroll, the world's longest calligraphic manuscript. 72 smaller blue and white domes are carefully composed around it to create a bold and majestic visual.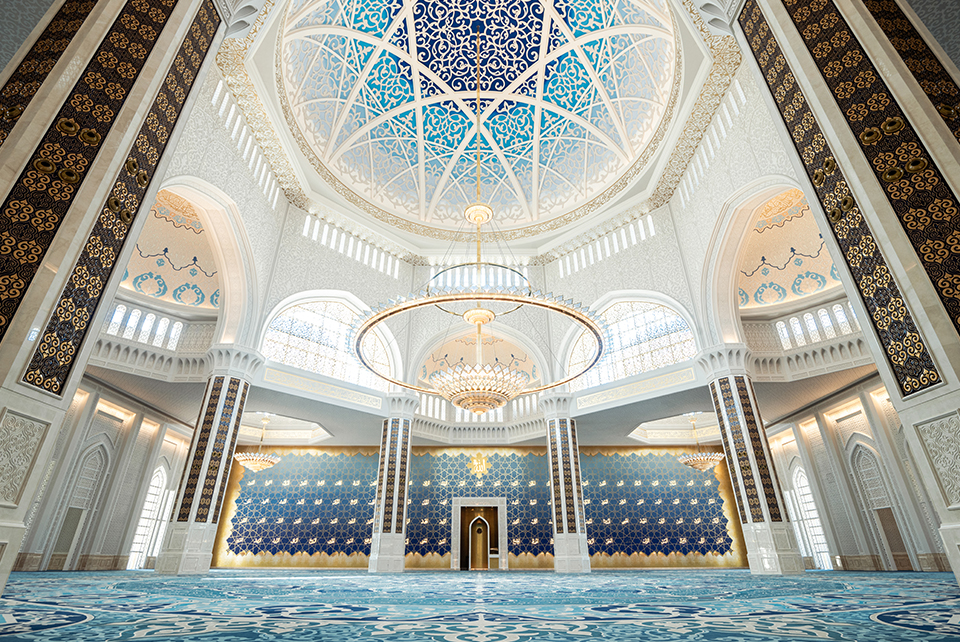 To preserve the central dome's architectural intent from a structural point of view, Dewan opted for a steel frame to support and disperse its load. The circular shape of the dome was propped up by a complex octagonal truss-like structure supported on four super-columns. This allowed the space below to be as column-free as possible so that worshippers could have the best use of the prayer hall.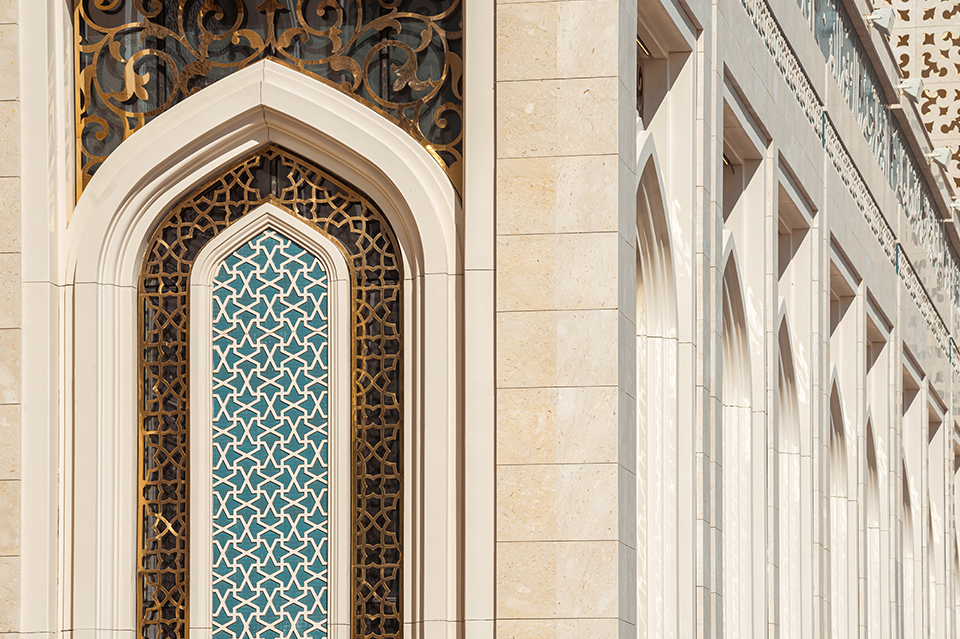 Given the size and scale of the mosque, one of the key considerations was to ensure efficient circulation that could seamlessly guide worshippers in accordance with Islamic norms. To tackle this challenge, Dewan architects ran multiple computer simulations modelling the movement of visitors to determine the required volumes of spaces, the optimum area allocation, and the flow of functions.