During a roundtable held by Middle East Architect, four architects based in the UAE came together to discuss the challenges facing waterfront developments in the country, and how they can be improved for better end-user experience.

Those in attendance included Mohammed Adib, chief design officer at Dewan Architects + Engineers; Sasan Niknam, design manager at U+A; Marta Galvez, senior architect at JT+Partners; and Duncan Denley, managing director at desert INK.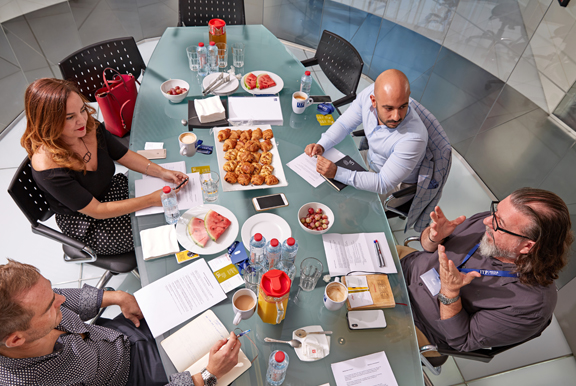 The four architects, who are each working on a number of waterfront projects across the country, identified various challenges facing such developments, which included the lack of programming, general masterplanning and strict regulations, as well as the need for pedestrian pathways and bridges. However, such elements are now being addressed by architects, developers and authorities, they confirmed.

The first issue that was raised was that waterfront developments in the country, which can also be seen in water-centric neighbourhoods, like Jumeirah Lake Towers, don't allow for end-users to interact with the water. Rather, pedestrians are held back through the use of barriers and railings. This essentially reduces the value of the being near water, they argued.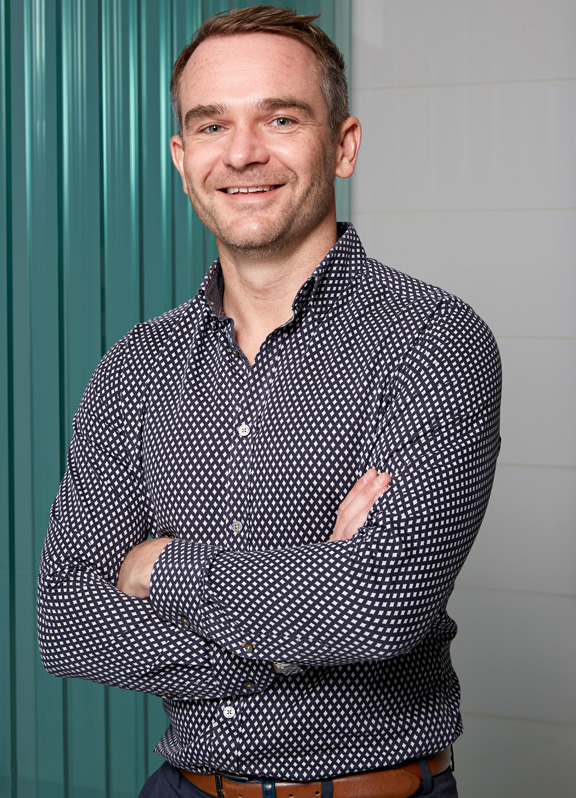 Duncan Denley, managing director at desert INK
"What's interesting is that from the initial approach to waterfront development in Dubai, there was always this hesitation… Let's say you're building a manmade marina, but there are barriers and railings. There's always that disconnect [from] the actual experience that you're trying to provide," said Niknam, who played a key role in Dubai's Marasi Water Homes. "Developers should let us, as the professionals, come in with ideas that have been implemented elsewhere in the world for centuries. People want to approach, come down and feel the water. I think it's changing now, though. More developments are breaking the key wall and allowing people to do those things."

"I think there's an idea that if you have a development next to water, it's automatically worth more," responded Denley. "But it should be more about the value of that water. When you're three metres above, and it's a monotonous edge for 20km without any natural breakthroughs or public parks, it lacks variety. The water is a setting, and it depends on how you programme that setting that brings people there and to the connections along it."

According to the architects, successful waterfront developments need to provide a balance of residential blocks, public parks, urban spaces, as well as access to activities, like canoeing or paddle boating, to attract high footfall and create a positive impact on the city.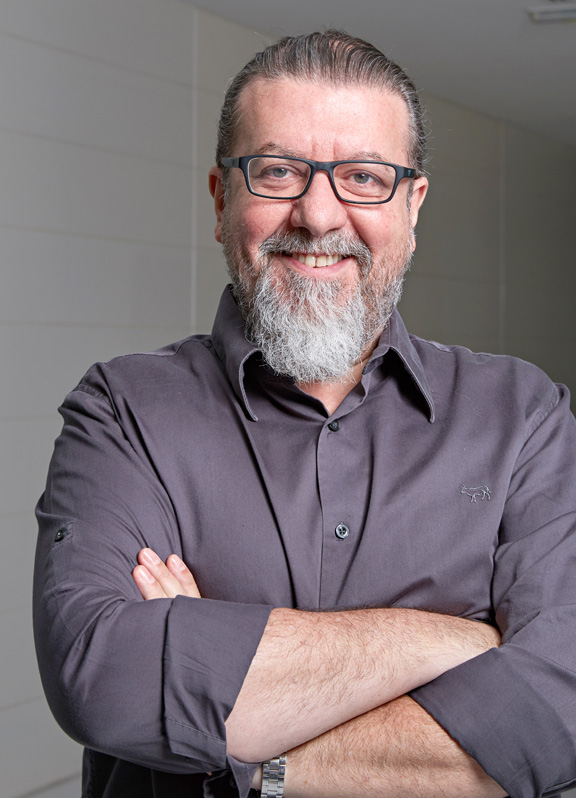 Mohammed Adib, chief design officer at Dewan Architects + Engineers
"There should be a lot of things available so that you can go without an agenda and just walk along," Denley added.

However, along one long stretch of waterfront, different developers often build up without connecting to nearby areas, which the architects noted was due to the set up of local regulations and lack of overall masterplanning.

"There should be a [masterplan] for the area that everyone needs to follow, no matter who the developer is," Galvez said. "Because right now, where everything is at, you can perfectly identify who developed which plot of land, and it's not fair for the user who is walking along the street and there's a [constant change] in experience."

"It's not their fault," said Denley. "Why would a developer buy a plot of land and develop a public park? It's a commercial enterprise, and every developer has to make money from that expensive plot. But what if the master developers included, in the price of the plot, a contribution toward a catalyst, let's say, which could be some sort of public amenity?"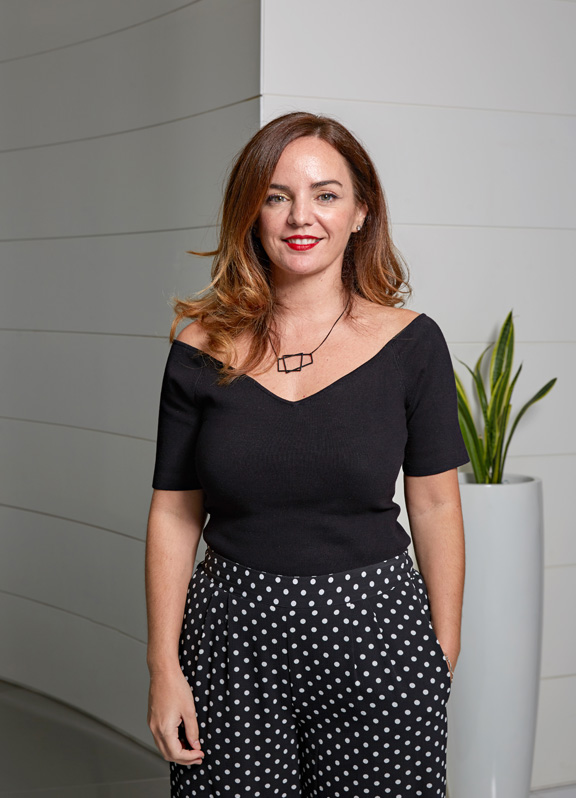 Marta Galvez, senior architect at JT+Partners
A regional example of successful community design in terms of attractions, Denley added, is Downtown Dubai, which was developed solely by Emaar. And that comes down to the fact that if multiple developers are dividing the land, they are less likely to work towards a greater city design – unless strict regulations, which the country has, are implemented.

"Regulations on density have to come from the municipality," said Adib. "Because that will fix the prices of land to suit that. If the regulation says 60 percent of the land can be built, not more, that would leave more room for public amenities."

Galvez agreed, adding that the implementation of regulation needs to be firmer across the region, and used Abu Dhabi as an example of well-controlled development.

"In Abu Dhabi, they use Estidama, which they are controlling very well. The issue is that regulations change and you have to keep up, but they are trying and I think it's a good starting point."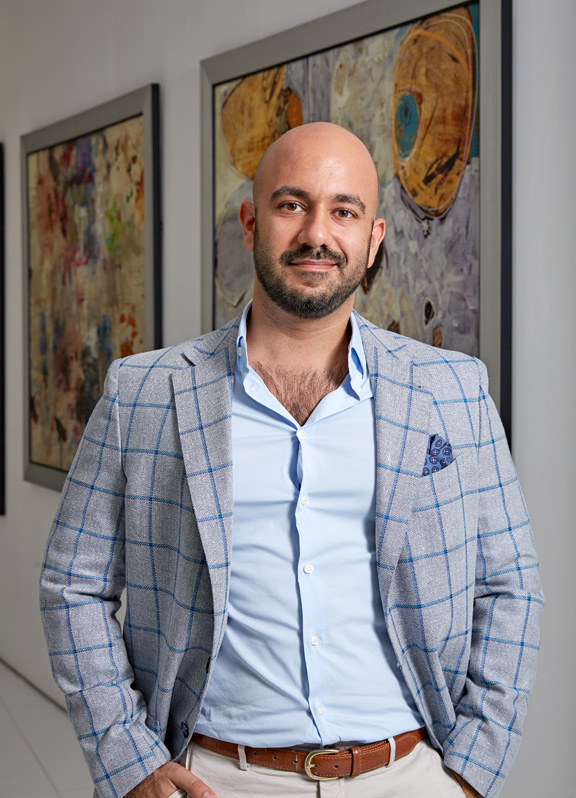 Sasan Niknam, design manager at U+A
The architects also argued for the use of more pedestrian paths and bridges to be built in the coming years – particularly for developments that have already been built and functioning for years. While discussing the Merasi Water Homes project, Niknam noted the project's long promenade, which was broken up into different zones – each with its own character.

"This was the first thing that the client was good at understanding – that this promenade is a key driver and adding it will make the development work, like an artery that provides flow," he said. "It was done in a very short time, at least the first four and half metres all around, but then we saw skating activities, yoga and restaurants popping up. So it helped boost the development."

"A waterfront project needs to be linked so you can walk from point A to point B on your way to work, or so you can go to the water taxi station," said Denley. "To make those things feasible, it needs to be connected, and so much of our region is not joined up in terms of pedestrian or cycling paths. It's an opportunity for sculptural bridges, or architectural masterpieces, that create a different experience for the end-user, while also contributing to the city's development."

According to Galvez, such challenges will be addressed over time. Cities are built through trial and error, the architects agreed, and we are already beginning to see the tides change.

"The whole picture has not been drawn yet," Galvez said. "We are still in the middle of the story. What I see is that better and better developments are starting to pop up along waterfronts, and La Mer in Dubai is a good example – it's human scale and there is a lot of space between the buildings for street life. I also see more parks and urban spaces emerging, so these things are being looked at."